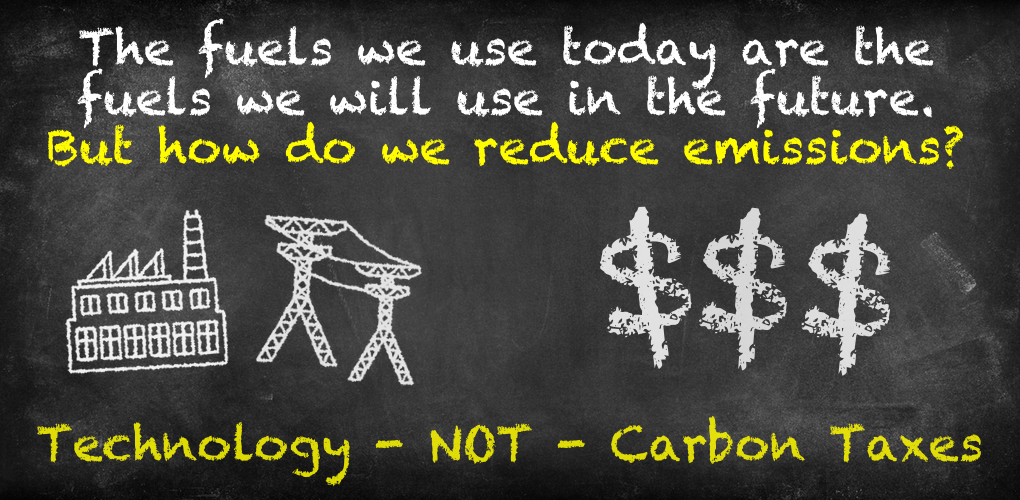 Senator John Barrasso of Wyoming had an
op-ed this week in The New York Times
where he called for leaning on technology, not carbon taxes, to cut emissions. His argument is grounded in reality – the reality that people both here and abroad
don't want to want to be taxed
to use affordable, reliable energy and that the fuels we use today are the fuels that are going to be the centerpiece of energy consumption well into the future.
As he explains, if we want to make progress in reducing emissions, we've got to accept that the world is going to continue to "rely on affordable and abundant fossil fuels, including coal, to power our economies for decades to come." He continues, "innovation, not new taxes or punishing global agreements, is the ultimate solution."
He couldn't be more right. Just this week, the International Energy Association (IEA) forecast that global coal consumption is expected to grow over the next five years. The IEA offered an important dose of reality to often misleading narratives, writing "despite significant media attention being given to divestments and moves away from coal, market trends are proving resistant to change."
Coal remains the world's leading fuel for electricity generation, accounting for 40 percent of the world's power supply. It has been the key fuel driving electrification and industrialization in Asia, lifting hundreds of millions out of poverty, and it's poised to remain the foundation upon which growing economies continue to build. This is the reality that must inform smart global emissions-reduction policy.
After all, it's not just coal use that is growing. Global demand for oil and natural gas is growing as well. Global oil demand reached 100 million barrels per day this year – a doubling of demand in fifty years. These fuels – coal, natural gas and oil – account for more than 80 percent of global energy use. They are, by any reasonable measure, irreplaceable.
If they are here to stay – and clearly they are – any savvy emissions reduction strategy works with them, as opposed to against them. That's why technology is so important. It's why it has to be the centerpiece of our global strategy to achieve emissions reductions while preserving access to affordable, reliable and secure energy.
Senator Barrasso articulated this approach beautifully, writing, "making energy as clean as we can, without raising costs to consumers will be accomplished through investment, invention and innovation."
We can, and should, invest in technologies that can make a difference today while we continue to work on the technologies that will be essential to reducing emissions tomorrow. High efficiency, low emissions coal technology is a perfect example of the advanced energy technology that can help reduce emissions today while ensuring we can preserve a balanced, affordable and reliable electricity mix. Carbon capture, utilization and storage technologies – that can help reduce emissions from all fossil fuels – are an example of the next-generation solutions that must be part of the toolbox we bring to the challenge ahead.
Advanced energy technology of all kinds offers a viable path forward. But taking that path requires making the necessary investments in research, innovation and smart policy to get us where we need to go.  A global challenge needs global solutions – solutions that are replicable in wealthy nations and poor. As Senator Barrasso concluded, "the sooner the world's leaders accept this reality, the sooner we will be able to put new and lasting solutions in place."