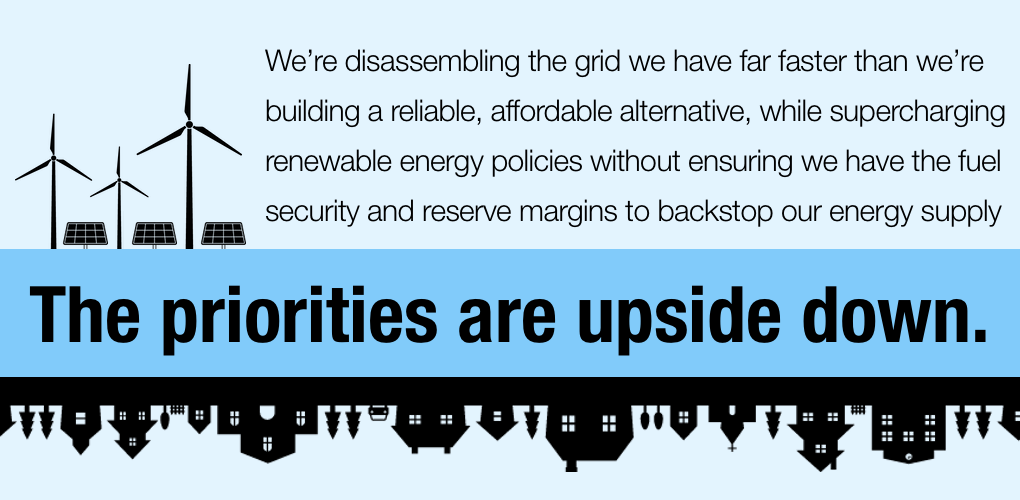 Europe's energy crisis is finally getting its first real test. Winter has arrived and despite full gas inventories and aggressive action to slash energy demand, there's a palpable sense across the continent that the lights staying on will come down to the weather.
As Bloomberg's commodities columnist, Javier Blas, recently observed, "The problem is, energy markets are so tight that only a few degrees Celsius, or a few windless days, are what separate Europe facing blackouts from having enough power to make it through the winter."
Blas's point about windless days underscores the still overlooked but critical dimension of this crisis: the immense challenge of relying on an energy system increasingly dependent on renewable sources of power.
Russia's invasion of Ukraine and Europe's race away from Russian energy is the obvious catalyst of the energy crisis but Europe's failure to adequately shape markets and policy to build on-demand, fuel secure reserves to backstop its renewable ambitions are the undercurrent of the story.
Europe's wealth has so far bailed it out as it gobbles up LNG cargoes from every corner of the world and scrambles to bring coal plants back online. But despite the extraordinary sums paid to shield consumers from the full brunt of spiking energy prices, to fill its gas storage at any price necessary and return dozens of mothballed coal plants to service, the threat of blackouts increasingly comes down to whether the wind will blow.
As Blas explained, late November offered a preview of how an acute crisis could develop this winter, writing, "Across Europe, the wind nearly stopped, forcing the grids to lean harder on gas-fired power stations and, in Germany, on coal." Germany – which is allowing 21 coal plants to restart or work past planned closing dates – met more than 40% of its power with coal during the windless week. In Britain, the collapse of wind generation saw the grid go from 16.4 GW of wind power to just .4 in 40 hours. A longer windless stretch will stress precious gas and coal reserves and potentially overwhelm grids lacking adequate reserve generating capacity.
This is the paradox of the energy transition—a great industrialization of farmland and rural landscapes with solar panels and wind turbines is leaving Europe – and now parts of the U.S. – in a pre-industrial predicament. It's as if we're traveling back in time before the steam engine transformed the seas and mariners were captives to tides and the winds.
In Germany, the industrial giant of the E.U. and home to Europe's most aggressive renewable ambitions, this newfound dependence on favorable weather has left energy experts in fear of Dunkelflaute, or the dark doldrums. This nod towards nautical history literally means a period with little sun and wind. Each winter week has become a dice roll with Europe's grid experts watching every bounce praying for anything but double snake eyes.
As absurd as this situation clearly is, it's not far from what's unfolding in the U.S. We haven't had a crisis like Russia's invasion of Ukraine to throw lighter fluid onto the bonfire of our own policy mistakes but blackouts in California and a near grid collapse in Texas are proof enough we're more than capable of causing our own inferno.
Just like the Europeans, we're disassembling the grid we have far faster than we're building a reliable, affordable alternative. We're supercharging policy to deploy renewable energy without reshaping markets to ensure we have the fuel security and reserve margins to backstop an increasingly intermittent energy supply.
While our grid experts are warning of emergency operating conditions across much of the country this winter and the threat of blackouts or worse on several grids, the Biden administration continues to attack the coal fleet, determined to force more plant retirements with a suite of rulemakings. We're headed right for the dark doldrums, and – unlike the Germans who have had the pragmatic good sense to turn coal plants back on – the Biden administration is shutting them down.