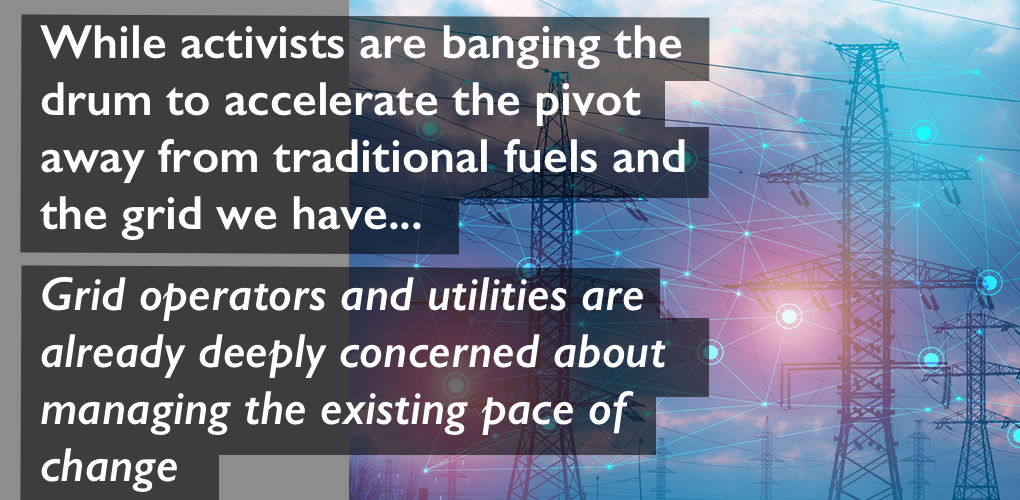 A new report from the Sierra Club finds that dozens of the nation's utilities plan on running their existing coal plants well beyond 2030. This is apparently devastating news for the Sierra Club's "beyond coal" crowd, but for most Americans it should be a reminder of the incredibly important role coal continues to play in providing affordable and reliable power.

The Sierra Club's report examined utilities that account for 68 percent of the remaining coal generation in the United States. According to the authors, these companies plan to retire just a quarter of that capacity in the next decade. Even as utilities work to ramp up renewable power, the coal fleet remains invaluable to providing dispatchable fuel diversity and balance on the nation's grid.

That balance is coming to the rescue of consumers again this winter. Coal demand and production are up this year in response to rising natural gas prices. Coal once again is playing its long unheralded role shielding consumers from energy price spikes, shouldering a larger share of power demand and checking upward pressure on utility rates.

"Companies must also ensure system reliability and affordability"

While the Sierra Club's report was designed to put utilities' emissions progress under the microscope, it has instead magnified the coal fleet's largely undervalued importance to ensuring reliability. As a spokesperson for the Edison Electric Institute, the association representing the nation's investor-owned utilities, told E&E News, the report's focus on emissions is appreciated, but it simply doesn't acknowledge that "companies must also ensure system reliability and affordability."

Time and again environmental groups' singular focus on ramping up renewable energy is coming into direct conflict with the challenges of maintaining reliable and affordable power. These groups have worked tirelessly to create models and reports that suggest a quick and painless pivot to a renewable only future. But utilities and grid operators – the folks in charge of keeping the lights on – are singing a very different tune.

For example, little more than a year ago, the Midcontinent Independent System Operator (MISO), which runs the grid across much of the Midwest and parts of Canada, testified before Congress on the need for caution in pursuing a pivot to greater reliance on intermittent generation.

MISO warned: "maintaining reliability at the 40% renewable level becomes significantly more complex. The implications are very real. Today, we face more frequent and less-predictable occurrences of tight operating conditions on the electric grid compared to just a few years ago, and the challenges continue to grow."

MISO's experts did not mince words, explaining, "we can no longer be confident that the system will be reliable for all 8,760 hours of the year based solely on utilities having enough generation capacity to serve load on the annual peak hour in the summer."

That warning would prove prescient, just not for MISO. This past summer, California's grid operator wasn't able to keep the lights on during peak summer demand, implementing rolling blackouts to keep the entire Western grid from collapsing. A lack of firm capacity, precisely when it's needed most, is now a reoccurring problem on grids in the U.S. and overseas. This winter, the U.K.'s head-long rush to greater reliance on intermittent wind generation has meant a series of alerts from the nation's grid operator warning of demand outstripping supply.

An extra $50 or more in monthly rates

While activists are banging the drum to accelerate the pivot away from traditional fuels and the grid we have, grid operators and utilities are already deeply concerned about managing the existing pace of change. They're concerned about managing the mounting threats to reliability and they're also deeply concerned about passing unnecessary costs onto consumers.

In North Carolina, Duke Energy's recent Integrated Resource Plan, developed in response to the governor's overly ambitious emissions reduction goals, paints a clear picture of the costs that could come from an accelerated pivot away from fuel-secure, dispatchable generation.

According to Duke's analysis, meeting the governor's goals, which would require retiring well-operating coal capacity early and accelerating the buildout of renewables and new supporting infrastructure, would mean an extra $50 or more in monthly rates by 2035. These are costs consumers can't afford and costs polling has shown they have no interest in paying.

The Sierra Club's report was intended as an indictment of supposed inaction. But instead, utilities ongoing need for coal should be read as a realistic view of the limits of renewables and what it actually takes to keep the lights on.

The nation's existing grid is continually treated as a problem to be solved when it's instead a miracle of engineering. Effectively and responsibly reducing global emissions won't come from prematurely pushing the U.S. coal fleet aside. Replicable, effective technology solutions that work with the fuels and grids the world uses, and will continue to use, remain the right path forward.