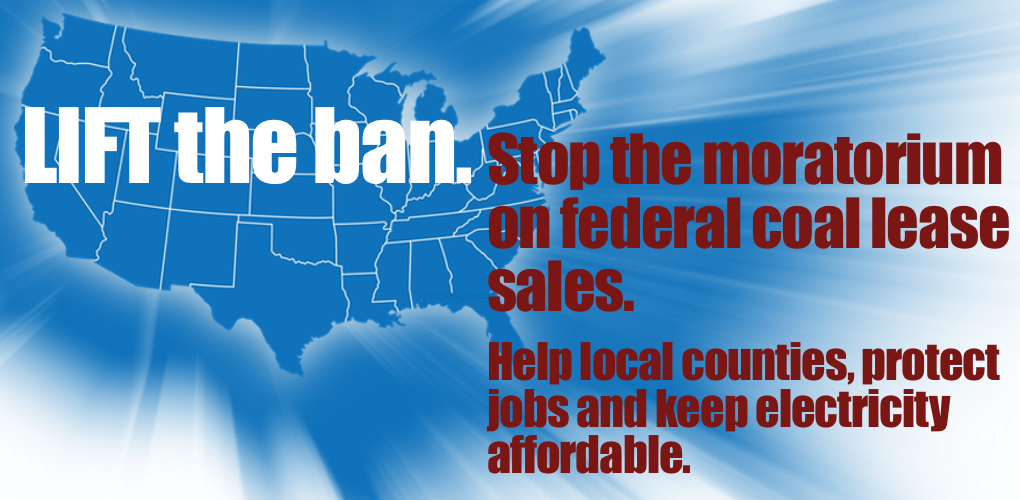 February 9, 2017
What a week for improbable, heroic, logic-defying efforts. First the astonishing comeback by the Patriots, persuading the most hardened doubters of their greatness after overcoming a late 25-point deficit.
Then the equally daunting challenge faced by those GOP wise men who sought to persuade us that a carbon tax isn't really an energy tax. And that the tax windfall collected would be sensibly allocated with Olympian detachment by a Congress under siege from competing interest groups.
A more sensible and far more achievable goal will soon come to the attention of Mr. Zinke once he is confirmed as Interior secretary. He could lift the moratorium on federal coal lease sales imposed by his predecessor late last year.
Lifting the ban on the deepest, most productive coal basin in the country would be sensible for several reasons. It would stimulate employment; EIA's February Short Term Energy Outlook expects coal production to increase "most in the Western region, rising from 407 MMst in 2016 to 443 MMst in 2018."  It will therefore increase the supply of affordable energy and provide more revenue to federal taxpayers. It would help local counties that rely heavily on sales revenue to pay for basic services.
It is also very achievable. Since the moratorium was imposed by executive order it can be abolished by executive order. One of those live-by-the-sword, die-by-the-sword propositions.
Besides, the stated rationale for the moratorium is easily demolished. Far from being cheated by the returns from federal coal lease sales, taxpayers are receiving almost $.40 of every $1.00 of coal sales after all applicable royalties and fees are included. Allegations of taxpayers being ripped off stem from the Center for American Progress, whose sophomoric analysis was exposed in a recent report by PERC.
Then there is the ostensible impact on climate change from the relatively modest coal volumes mined on federal land in Western states. This is obviously a ruse. When estimates of the climate benefits from EPA's grandiose Clean Power Plan, designed to keep far more coal in the ground nationwide, are insignificant, how is sequestering federal coal from the Powder River Basin worth the cost, let alone planet-saving?
All poor excuses to satisfy activists' demands to "keep coal in the ground," but all good reasons to overturn the moratorium.