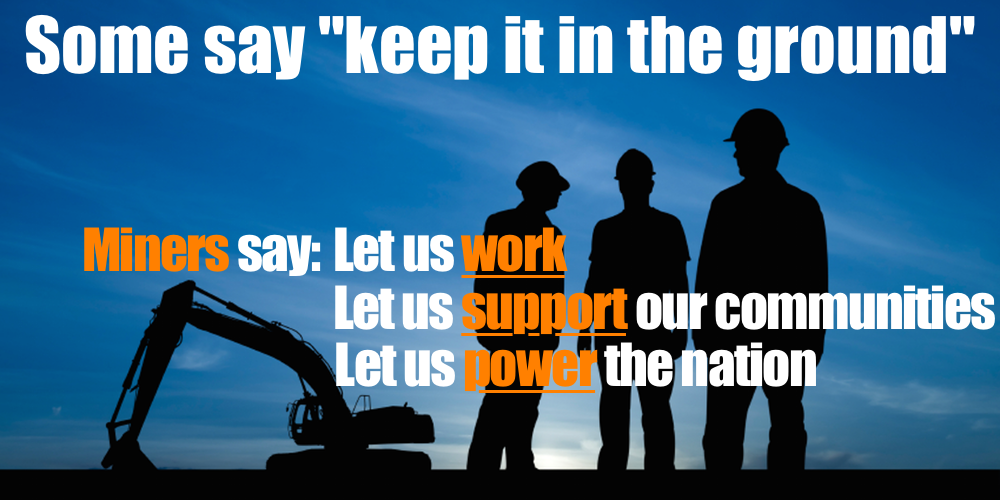 May 16, 2016
The Department of the Interior begins its listening sessions today in Caspar, Wyo. to hear stakeholder comments on its announced multi-year moratorium on new sales of coal leased from federal land.
This is a down payment to the Sierra Club and other climate change activists who want to "keep coal in the ground" based on two contradictory objectives. They claim the federal coal lease program cheats taxpayers of a fair return, then – citing climate change — demand that federal coal be left underground, robbing federal, state and local taxpayers of about $1 billion annually in revenue and destroying thousands of "living wage" jobs.
Once again, working Americans lose when keep-it-in-the-ground activists win.
Not just contradictory, their rationale for a moratorium and for higher royalties on federal coal lacks any factual basis. Financial analysis of the federal coal program shows current royalties, bonus bids and other fees paid by operators provide taxpayers with 39 cents of every dollar earned from federal coal sales.
Department officials recently agreed. Far from "cheating" taxpayers, the current program rewards them with returns higher than possible from comparable sales of privately leased coal.
Equally spurious is their claim that federal coal impacts climate change. If EPA's Clean Power Plan, aimed at shutting down coal plants nationwide, yields greenhouse gas reductions too miniscule for the agency to even bother measuring, how can emissions from a regional coalfield meaningfully impact global climate change?
Keeping federal coal in the ground is a political gesture, not a rational policy in the interest of federal taxpayers, state governments or high-wage employment.