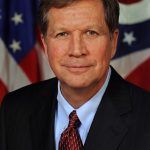 Ohio Governor John Kasich
"Access to reliable, abundant, and low-cost electricity is critical to Ohio's economy. For that reason , we have pursued an 'all fuels' approach, which includes coal, natural gas, hydro, energy efficiency, and renewables. Unfortunately, the final plan appears to move away from such a balanced plan, which has served our state's economy well…"
See the letter»
August 28, 2015
---

Wyoming Governor Matt Mead
"The Clean Power Plan is scientifically flawed and if implemented will not achieve minimum reductions. It is in fact damaging – not just to Wyoming, but the nation.  I will continue to fight regulations that are fundamentally bad for Wyoming and exceed the regulatory authority of the federal government."
See the statement»
August 3, 2015
---

Mississippi Governor Phil Bryant
"The flaws inherent in EPA's proposal make the development of responsible SIPs unworkable for states, including Mississippi. Many of our concerns with the proposal stem from EPA's decision to proceed without considering or understanding Mississippi's energy markets and infrastructure needs."
Read the letter»
July 23, 2015.

---

Indiana Governor Mike Pence
"We do have a choice," Pence said. "You can refuse to submit a state plan. You can challenge the EPA's ability to impose a federal plan. There's nothing illegal about saying 'no' on behalf of rate payers and businesses in your state."

Read the letter»
July 9, 2015
---

Alabama Governor Robert Bentley
"Alabama strongly opposes the EPA's proposed mandate that essentially will restructure the electric sector. It will have disastrous consequences for electric reliability and the economy. I urge you to seriously consider these and other concerns expressed by Alabama and other States."
Read the letter»
June 2, 2015
---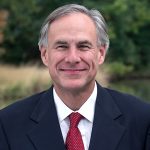 Texas Governor Greg Abbott
"The EPA's latest attempt at imposing burdensome regulations represents an unprecedented meddling with Texas in order to push the Obama Administration's liberal climate change agenda. The EPA's newest suite of rules, led by the Clean Power Plan, seeks unprecedented control over the State's energy mix that will certainly result in higher energy prices for Texans and will threaten the reliability of Texas' electric grid."
See the release»
May 7, 2015
---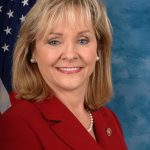 Oklahoma Governor Mary Fallin
"As Governor, I will not submit a Section 111(d) SIP to ensure Oklahoma's compliance with such a clear overreach of federal authority," writes Oklahoma Gov. Mary Fallin in an Executive Order prohibiting OK's Department of Environmental Quality from developing a State Implementation Plan (SIP) for the EPA's Clean Power Plan.
Read the Executive Order»
April 28, 2015
---

Wisconsin Governor Scott Walker (R)
"In Wisconsin, we have serious concerns with cost, reliability and timing – as well as other technical matters. Since so many states are taking innovative steps on their own, I strongly urge you to reconsider and reevaluate the approach the EPA is taking to better address the adverse economic impacts this rule would have on individuals and employers in states like mine all across the country. "
Read the letter»
August 6, 2014
---

Indiana Governor Mike Pence
"…it is just astounding to me, the efforts of this administration, to use executive authority through the EPA.  And I'm going to be calling on members of Congress to restrain that."
Read the article»
Nov 13, 2014.
---

Arkansas Governor Asa Hutchinson (R)
One objection is the increased costs Arkansas and Arkansas's manufacturing can expect to face if the proposed plan is implemented. Arkansas's electric power generation comes from multiple sources, but coal powered plants constitute a major source of Arkansas's electrical power. This means that additional mandates, including the 111(d) proposal, that close coal powered plants or increase the costs of generating power from coal will cause an increase in costs for Arkansas's residents and manufacturers. Such increases will negatively affect the economic growth and well-being of Arkansans.
Read the letter»
Dec 1, 2014
---

Alabama Governor Robert Bentley (R)
"We're concerned about the cost of energy for individuals in the state of Alabama, particularly seniors, and we're also concerned about job reduction," said Gov. Bentley. "What they couldn't do with legislation, they're trying to do with regulation. We're going to continue to push back on the federal government."
Quoted in Yellowhammer News»
October 7, 2014
---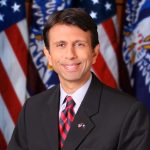 Louisiana Governor Bobby Jindal (R)
Q: Do you support the proposed EPA Clean Power Plan to reduce carbon emissions from power plants? A: "No. The President's Clean Power Plan undermines the role of states in the federal Clean Air Act in an effort to realize a radical, liberal agenda that will lead to increased energy costs."
Read the article»
April 24, 2015
---

West Virginia Governor Tomblin (D)
"The proposals unveiled today fall far short of the balance that must exist if West Virginia is to continue to grow and prosper… If these rules are put into place, there is no question that electricity rates will skyrocket. It means our manufacturers may again be forced to look overseas for more reasonable rates taking good paying jobs with them to countries that are not allowing un-elected bureaucrats to determine what kind of power people use."
Tomblin Press Release
June 2, 2014
---

North Carolina Gov. Pat McCrory
"Coal is essential in providing reliable, efficient and affordable energy. The abundance of coal in the United States allows for the production of inexpensive energy while employing hundreds of thousands of American workers. The United States has enough estimated recoverable coal reserves to last us almost 200 years. If enacted, the new EPA regulations will severely limit the production and use of coal, causing energy prices to soar."
Read the Letter »
October 9, 2013
---

Utah Gov. Gary Herbert
"The proposed rule presents a number of serious concerns for Utah. Low, stable energy prices are a key driver for our state's economic prosperity, and coal provides a large portion of our electricity. In fact, the coal industry is one of the most important industries in the State of Utah, employing thousands of residents and supporting significant rural economic activity."
Read the Letter »
July 18, 2013