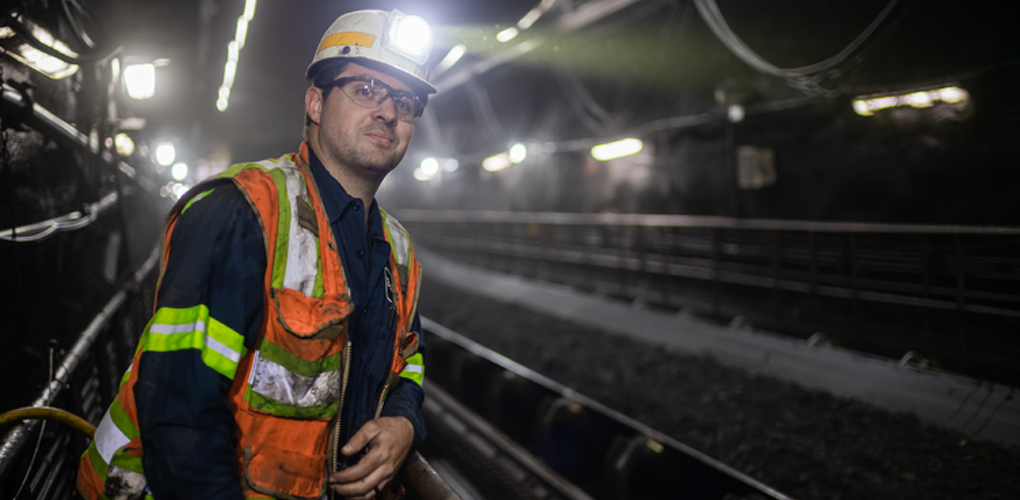 As the U.S. labor market cools and employment gains slow, the mining industry continues to provide extraordinary career opportunities about which most Americans know very little. When asked to describe a day in the life of a miner, most think of pickaxes and canaries instead of the remotely-operated machinery, artificial intelligence and other innovations that are at work in today's mines.
Across the country, above ground, a casual viewer would simply see miles of countryside while hundreds of feet underground, expansive mines covering a footprint larger than some cities are fully equipped with wireless networks and underground transportation systems, safely shuttling miners to and from various sites where our nation's rich natural resources are being responsibly extracted for the benefit of all Americans. These miners are taking home great paychecks – often well more than $85,000 a year – and other benefits including tuition assistance to obtain degrees, flexible work schedules that allow for more time with their families, and on-the-job training that sets them up for increasing responsibilities and long-term career success.
Today's mining jobs use the latest technologies in what are engaging, diverse, often highly technical careers that are responsible for the energy and materials that make every aspect of American life possible.
Take our energy sector. While a shift to 100 percent renewables is often discussed, in reality, our grid isn't anywhere near ready for this kind of transition and reliability experts agree that coal is absolutely essential to keeping the lights on and electricity affordable in America. Even wind and solar power will require a steel-heavy infrastructure buildout – with metallurgical coal required to produce 70 percent of the world's steel. Global coal demand reached an all-time high in 2022 and could surpass it again this year.
Beyond thermal and metallurgical coal, mined materials are at the heart of virtually every technology needed today and for our future. Electric vehicles. Transmission lines. Data centers. Roads. Bridges. We are living in the most mineral-intensive time in history. Demand for mined materials continues to grow, and with that increased demand, are an increasing number of high-quality job opportunities in mining.
Want to learn more? Hear directly from our nation's miners: