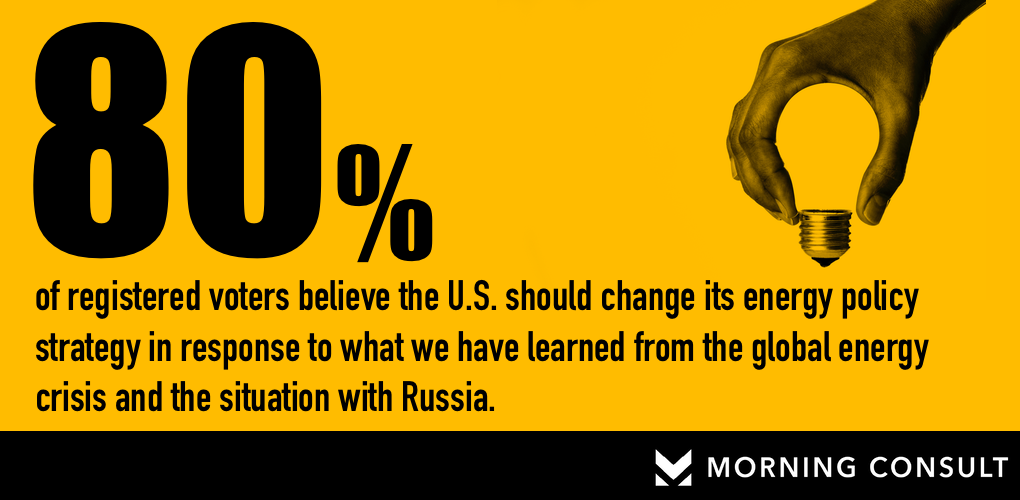 It would be difficult to find a country untouched by the global energy crisis. Here in the U.S. inflation has reached four-decade highs, driven in large part by skyrocketing energy prices. But some are managing it better than others, with the UK serving as a stark example of energy policy malpractice.
The Brits have had it. And, this past Sunday, began a new tradition of weekly protest called the "Big Power Switch Off," to demonstrate against the rising cost of energy bills. Each week, households across the UK are turning off their lights at the same time, for a 10-minute stretch, with the goal of creating "an imbalance on the national grid, where consumption becomes lower than predicted and therefore the electrical supply is too great." Put simply, UK citizens would rather sit in the dark than continue on their current path.
Yet, remarkably, even as his constituents sip lukewarm tea by moonlight, Prime Minister Boris Johnson seems undeterred, doubling-down on the very policies that got them here, with The Wall Street Journal describing his approach to energy policy as "drifting further into the clouds."
While the situation with Russia has certainly made the world's energy woes worse, much of the setup for this current debacle in the UK predates Russia's invasion of Ukraine. The Journal describes: "Since the early 2000s, the government has mandated that utilities buy from renewable generators an increasing share of the power they sell to consumers. London also subsidizes new renewable capacity by guaranteeing suppliers a higher-than-market price for the electricity they plan to sell. …The problem is that the wind doesn't always blow and the sun definitely doesn't always shine in the famously rainy U.K. …It's expensive to ramp up electricity supplies in a hurry. The national grid operator expects to spend £3 billion in the current fiscal year in so-called balancing costs. That's what it needs to pay to backup suppliers to fill temporary gaps between supply and demand, most of which these days are caused by insufficient renewable generation."
In the midst of last week's crushing electricity price increases, and with a well-established awareness of and data on what happens to a renewables-reliant grid when the weather doesn't cooperate, PM Johnson announced his new energy strategy, saying his government would "double down on new wind power" and "do more to exploit the potential of solar power."
Observing this chaos in the UK and Europe, the American people want no piece of it.
In polling conducted by Morning Consult for the National Mining Association between April 6 and April 8, a full 80 percent of registered voters believe the U.S. should change its energy policy strategy in response to what we have learned from the global energy crisis and the situation with Russia. Within those who support a change, 63 percent want the U.S. to maintain a mix of all fuels to ensure reliability when weather dependent renewables cannot be counted on to generate electricity; just 31 percent of voters believe the U.S. should follow Mr. Johnson's path and accelerate the phase out of fossil fuels.
In that same poll, voters were asked what the top priorities for Congress should be. Forty-nine percent of voters believe that energy affordability should be a top priority for Congress, that's up from 34 percent just one year ago. Adding in those who believe that energy affordability should be an important priority (though not the top) and you have 88 percent of voters highlighting energy affordability as a key area of concern – behind only national security and healthcare costs in their overall lists of priorities Congress should be addressing.
Through the UK, the American people and policymakers have the benefit of crystal ball vision of our could-be energy future, the mistakes that were made to get there, and how to avoid the same results. Dismantling the fuel diversity that underpins grid reliability and affordability – and doing so before any replacement solutions are in place in the midst of a persistent rise in inflation – will make our grid both less reliable and more expensive. It's a policy mistake our elected officials shouldn't repeat and one their constituents cannot afford to pay for.