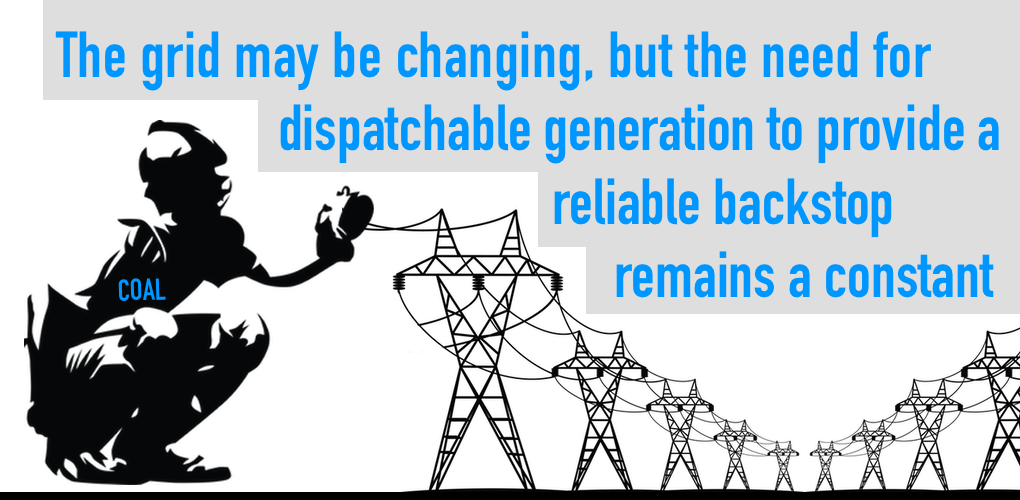 With the energy transition underway, learning from the Texas grid crisis and building a path towards increased reliability is more urgent than ever. Additional variable power will be coming to grids across the country. At what pace and scale remains to be seen but ensuring reliability in the years ahead is shaping up to be a tremendous challenge with little room for error.
Just as the growth of wind and solar power is a certainty, so is the need for dispatchable generation to provide a reliable backstop. The Texas debacle provided important lessons about the limitations of certain infrastructure, fuel systems and market designs to provide that insurance.
If the reliable unreliability of renewable power is a given, how do you ensure enough capacity – and the right capacity – is available during extreme weather conditions? Beyond the questions that have arisen about electricity market design, one of the obvious takeaways from the Texas crisis is that natural gas and natural gas infrastructure are not the reliability cure-all some have claimed.
"Systemic Failure"
During the polar vortex in Texas, from wellhead to gas power plant, the gas system wilted. As the chief energy officer at the University of Houston said about the crisis, "The natural-gas story is a case of systemic failure."
The Wall Street Journal reported that "The failure of Texas' gas infrastructure to deliver the expected amounts of supplies exposed a dangerous vulnerability for a fuel the oil industry claims is more reliable than rival sources."
In fairness, no power source came through the crisis unscathed. Gas provided an immense amount of power and heat to Texas, but it simply wasn't able to meet its obligations.
As Congress now explores the causes of the crisis and grapples with how to ensure it doesn't happen again, concerns about the gas system keep arising.
"The area that Congress should reflect on, and potentially take action, is to think about how [weatherization] extends into the natural gas and fuel sectors," North American Electric Reliability Corporation President and CEO Jim Robb testified during an Energy and Natural Resources Committee hearing. "Because having a great winterized plant with no fuel in front of it isn't very valuable. And that's where our authorities right now stop."
Just-in-time fuel delivery is an overlooked vulnerability during cold weather. Not only is there the threat of wellheads and pipelines freezing but gas supplies often are prioritized for heating, leaving gas power plants without firm fuel-supply contracts high and dry.
Dispatchable Fuel Diversity Remains Undervalued
Gas shortages during bitter cold are hardly a problem confined to Texas. In PJM, in 2014, extreme cold meant gas pipeline capacity there couldn't keep up with demand. PJM found that 23% of generator outages came from interruptions of natural gas supply. Thanks to a large reserve margin, due to its capacity market and considerable dispatchable fuel diversity, PJM weathered that crisis without the loss of reliability, but other markets know they may not be as lucky.
ISO New England, which operates the electricity grid throughout much of the Northeast, warned that 30% of its gas fleet could be without fuel during severe winter weather. It was the loss of 31% of gas generation in Texas that led to the days-long crisis.
Dispatchable fuel diversity must not be overlooked and yet that's precisely what has happened in too many states and at too many utilities. A balanced electricity generating portfolio has long underpinned U.S. grid reliability, but that balance is increasingly disappearing and exposing vulnerabilities as it goes. No fuel or energy source is immune to extreme cold, but the fuel security provided by winterized coal plants with months of fuel onsite and the capability to ramp up generation when needed is an invaluable insurance policy. The Governor of Oklahoma and the grid operators at SPP and MISO can testify to that.
Building more gas capacity, adding more gas infrastructure and converting more coal capacity to run on gas doesn't make sense. Considering the value of dispatchable fuel diversity, and the obvious need for it, is existing coal capacity – not greater reliance on natural gas – the bridge we need to get where we are going? If certainty, fuel security and balance are what the bulk power system needs to navigate the transition – and they clearly are – the answer is an obvious one.