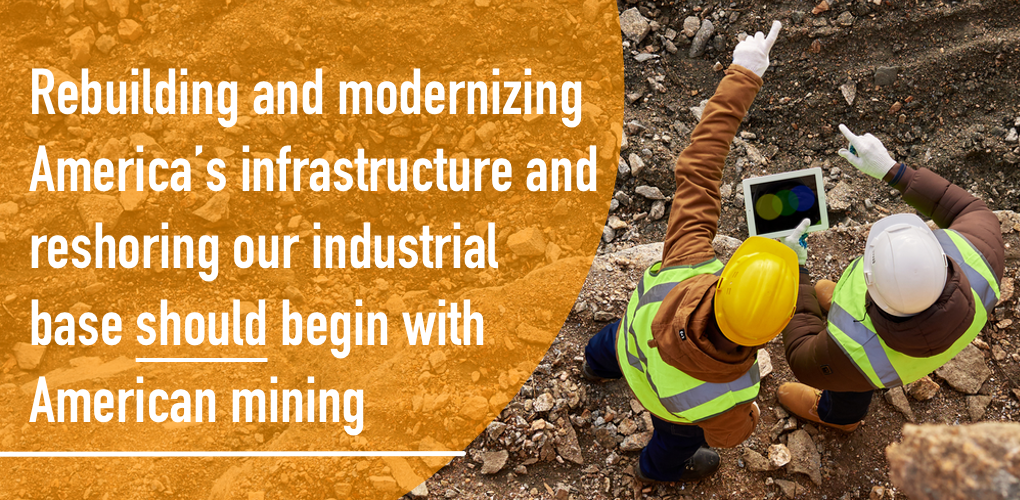 Today, President Biden is laying out his vision for reinvesting in and modernizing the nation's infrastructure. Few issues are more in need of attention and even fewer have such bipartisan support. There will be fighting and horse trading over what ends up in a final infrastructure package, but both parties recognize the urgency of action.
Just a few weeks ago, the American Society of Civil Engineers (ASCE) released its infrastructure report card and gave the nation's highways, dams, transit systems, bridges and countless other pieces of the nation's infrastructure a C-. The situation is crying out for bold action. Consider the state of the nation's bridges. ASCE reports that 42% of the 617,000 bridges across the U.S. are at least 50 years old, and more than 46,000 of them are considered structurally deficient.
Few pieces of our infrastructure better illustrate the materials needed to make our built world possible than our bridges – monuments to ingenuity and to steel. San Francisco's Golden Gate bridge, opened in 1937 and perhaps the nation's most iconic, required 88,000 tons of steel.
And it is from Pittsburgh – steel city – that President Biden is delivering his remarks. American steel is a story of American mines and miners. Iron and metallurgical coal pulled from the iron range in Minnesota and Michigan and met coal from Appalachia have built America. If we're serious about rebuilding the nation's industrial base with American materials responsibly produced by American workers, they will play a key role once again.
Every rebuilt levee, bridge and dam, refurbished transit and rail system, modernized water and sewage treatment system, or new electric vehicle charging network will require immense amounts of steel. The nation's 175 met mines, directly employing 13,000 miners, will be on the front lines of this effort.
American met mines can provide the high-quality steelmaking coal to not only help meet domestic infrastructure needs but overseas demand too as infrastructure reinvestment becomes a global engine of post-pandemic recovery. Already, new met mines and operations are opening or expanding. Arch Resources' Leer South mine in West Virginia is expected to begin production later this year.
Nearly 1 billion tons of met coal is used annually to feed the world's voracious appetite for steel, an appetite that continues to grow. With global urbanization accelerating and the world's population headed towards 10 billion by 2050, steel demand is expected be 1.5 times higher by midcentury. American met mines will be essential to meeting that demand.
As National Mining Association president and CEO Rich Nolan recently wrote, "it's clear that the U.S. met coal industry will be more important than ever. The cities, technologies and infrastructure of tomorrow will be built with steel, and much if it will be made possible because of American met coal."
Rebuilding and modernizing America's infrastructure and reshoring our industrial base should begin with American mining. Infrastructure reinvestment – long overdue – is an important opportunity to not only rebuild the physical foundation of the country but the jobs and industries that that are the supporting pillars of a vibrant, modern American economy.