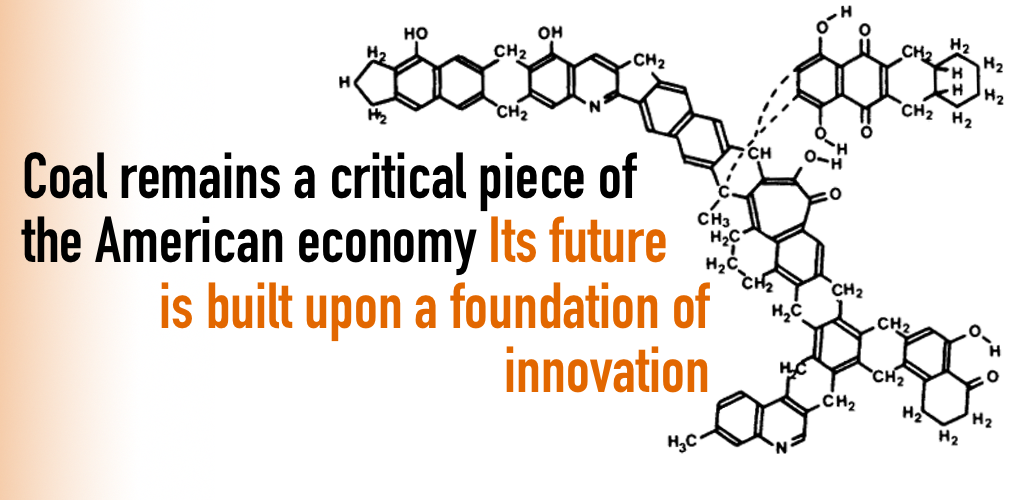 Coal is synonymous with affordable, reliable and secure energy. It's the leading fuel for global electricity generation and it's the key ingredient to produce the majority of the world's steel. But what if it also had a future as the essential building block to produce some of the world's most innovative materials? It does, and that future is arriving far faster than some might assume.
America's national laboratories are hard at work with private sector partners, like Ramaco Carbon, to turn coal into the next-generation materials and products our economy and national security depend on.
Ramaco Carbon recently signed an agreement with the U.S. Department of Energy's Oak Ridge National Laboratory (ORNL) in Tennessee, the nation's largest science and energy laboratory, to explore innovations for the conversion of coal to high-value advanced carbon products and materials. The five-year research agreement will allow Ramaco and ORNL to explore coal's use as a manufacturing feedstock for carbon fibers, building products and composites, as well as electrodes for energy storage devices and new materials for additive manufacturing, including large-scale 3D printing.
The carbon in coal makes it an ideal, low-cost building block to produce cutting-edge materials and products with applications across a variety of sectors, including the aerospace, automotive, construction, electronics, renewable energy, agriculture and even medical sectors. From 3D-printed prosthetics to next-generation aircraft and cars, coal could soon be the key material input for these products.
The global market for coal-to-products is already substantial – estimated at 300-400 million tons of coal per year – but it's poised for tremendous growth as new research and technology unlock new and innovative uses for the nation's most abundant fuel.
Recent analysis undertaken by the National Coal Council found that potential utilization of U.S. coal for coal-to-products applications could equal the tonnage used for domestic power generation. In other words, the very technologies under development in the nation's labs could soon produce a market that consumes hundreds of millions of tons of coal each year.
There is growing recognition and excitement over the potential of using coal to produce advanced materials. Addison Stark, the associate director for energy innovation at the Bipartisan Policy Center, told E&E News, "I think that what's happening here is recognition that with innovation we can find new use cases for what is a very large and abundant natural resource in America."
Ramaco Carbon's partnership with ORNL is not its first with a national lab. Ramaco is already working with the National Energy Technology Laboratory, outside of Pittsburgh, to potentially produce graphene, carbon nanotubes and to recover rare earth minerals from coal.
Randall Atkins, Ramaco Carbon's chairman and CEO, said of the partnerships, "We hope that by working with ORNL and the other national labs, we can create novel ways to use coal to both stimulate the economy and help ensure our national security."
Coal remains a critical piece of the American economy. Its future is built upon a foundation of innovation. From the Coal FIRST program aiming to produce the dynamic, low-emission coal plants of tomorrow to new partnerships at our national labs aiming to turn coal into the critical materials our economy must have, that innovation is well underway.