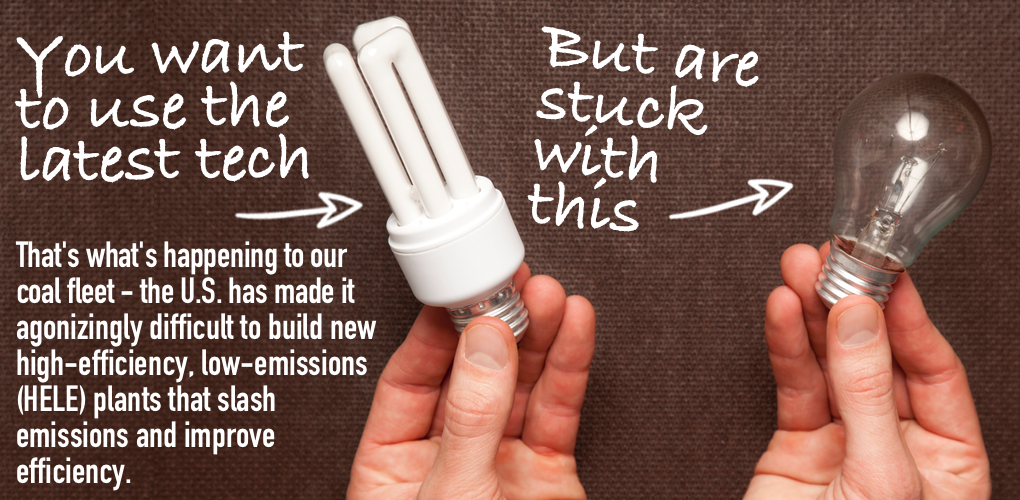 The New York Times reported this week on an environmental group's analysis that shows banks are still (gasp!) investing in coal mining and new coal plants. Despite efforts from activists to green-shame financial institutions into walking away from coal, investment in 2017 from U.S. banks alone was up nearly $3 billion from 2016.
Global demand for this abundant, affordable fuel remains strong. Banks are making investments in the industry because the world wants and needs coal, and today's technologies address many of yesterday's emissions concerns. Coal remains synonymous with energy security, energy access, reliability and industrialization. It's the workhorse fuel the world over to provide baseload power for burgeoning middle classes and economy-supporting industries.
In much of the world, demand for coal is still growing. In Southeast Asia, for example, the International Energy Agency expects coal to meet 40 percent of the region's power needs by 2040, up from 35 percent today. In Africa, where more than 600 million people still live without access to electricity, coal is an irreplaceable vehicle to a higher standard of living. Kenya, Tanzania, Nigeria and Senegal, among other nations, are either already building, or plan to build, new coal capacity. By one count, more than 100 coal plants are now in various stages of planning across Africa.
But it's not just emerging economies that need coal. China, the world's second largest economy, consumes more coal than the rest of the world combined and just this week is reportedly eyeing increased coal imports from the U.S., particularly from West Virginia. Germany, the darling of the global environmental movement, uses coal to meet 40 percent of its electricity needs. Japan, too, is building new coal plants and helping finance projects around the world. Even oil rich United Arab Emirates is building advanced coal as well.
Advanced is the key word. While the U.S. has made it agonizingly difficult to upgrade our coal fleet, other nations are building high-efficiency, low-emissions (HELE) plants that slash emissions. HELE technologies are available and proven. While the U.S. has just one "ultra-supercritical" coal plant – the gold standard for emissions reduction – China now has more than 90 of them.
The U.S. has the world's largest coal reserves and an unmatched ability to innovate but we are falling far-behind when it comes to deploying advanced energy technologies. The very environmental activists who claim to want to help reduce emissions are making it nearly impossible to deploy advanced, emissions-reducing energy technology.
These same activists who celebrated news out of China last year that coal consumption had dipped, obviously didn't bother with the details. Chinese coal consumption may have fallen last year but the power produced from its coal plants actually increased. Higher efficiencies from the Chinese coal fleet – driven by the deployment of HELE technology – is making a difference. It could make a difference here as well if we could get out of our own way.