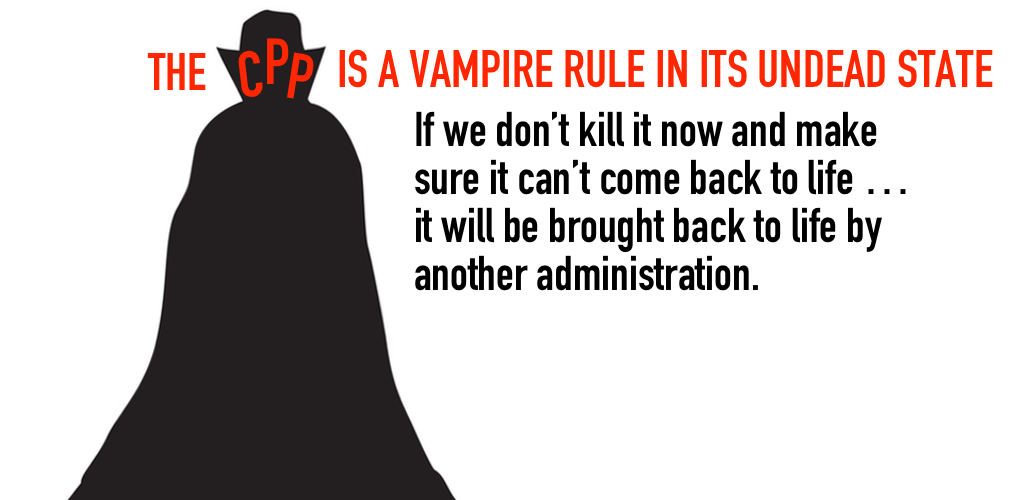 EPA's listening session last week in Gillette, Wyo. – the last of four – brought to an end the coast-to-coast listening sessions, extending from the San Francisco Bay to the Powder River Basin, on through West Virginia, where voices from all sides debated the EPA's future regulation of carbon emissions.
The final hearing was a microcosm of the broader debate over climate change and what to do about it. Everybody had an opinion: some 200 gathered to speak out on the controversial rule and Administrator Pruitt's October 17 decision to repeal it.  The rival opinions offered to EPA Region 8 Administrator Doug Benevento exposed a division as deep as a Wyoming coal seam.
"This vampire rule is in its undead state," said Cloud Peak Energy vice president Richard Reavey. "If we don't kill it now and make sure it can't come back to life … it will be brought back to life by another administration."  State economists estimated the CPP would have dropped coal production 25 to 50 percent in a state that provides half of the coal used in power generation. "Are we doing something here that is going to have an impact on the environmental issue identified?" asked Benevento. "Or are we merely costing a lot of jobs?"
Opinions were occasionally heated and often irreconcilable. Administrator Pruitt the next day assured dignitaries attending a tour of Arch Coal's Black Thunder Mine that the "war on coal" was over.  But hostilities persist in Gillette just as they do everywhere else in the country whenever the economy is pitted against the environment.
Still, for those listening closely there was one area of agreement that is often overlooked in this discussion, an agreement as evident in Gillette as it is in Washington. The problem is that the same departure point leads to very different destinations.
What the combatants all agree on is that any worthwhile solution will result from innovation. And it is "innovation" that underpins the concessions each side is willing to make. Greens for example concede that keeping fossil fuels in the ground means there will be blood.  And as the Trump election showed, it won't be just the blood of coal miners that will be shed from regulations like the CPP.
So, green NGOs stress innovative programs to stimulate new jobs in renewable energy. In Gillette, for example, Shannon Anderson, an attorney with the Powder River Basin Resource Council, acknowledged "the CPP will have consequences" for fossil-rich Wyoming.  But she said [the CPP] "also creates opportunity for mine reclamation jobs and diversifying the economy."
Of course, the Wehrmacht created postwar construction jobs in Warsaw too, but Poles would have preferred their capital as it was to the task of rebuilding it.  Let's assume the 1,200 employees of the Black Thunder mine feel the same way about the CPP and their jobs.
For their part, most coal advocates concede that climate change is either happening or isn't going away as an issue. They prefer innovative technologies over regulations to reduce carbon emissions from fossil energy. Wyoming's Governor Mead put it well at the hearing: "We did not move from the candle to the light-bulb because of regulation, or the carriage to the car because of regulation, but because of innovation."
The question now is whose idea of innovation will prevail – the kind that follows disruption or the kind that stems from technology?