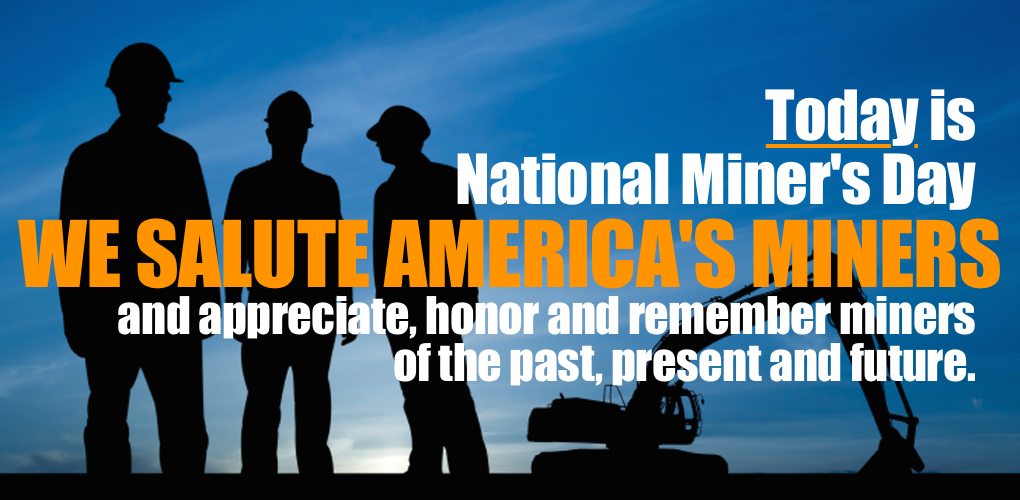 December 6, 2017
Seventeen years ago, Congress set Dec. 6 as National Miner's Day, little knowing the renewed significance this date would have in 2017.
A day that was born in recognition of a tragedy – the loss of 362 men in a coal mine accident in West Virginia in 1907 — has today become an occasion to celebrate an industry that has new life.America's coal miners have just emerged — fewer but more resilient — from one of the most challenging decades in their eventful history. Since 2011 63,000 coal miners lost their jobs. When Nietzsche famously said, "what doesn't kill you makes you stronger," he wasn't referring to the plight of miners surviving a hostile government, well-funded activists and brutal market competition. Yet his dark analogy perfectly fits the resilience and determination of coal miners today.
From southern Appalachia to the Carlin Range, miners have regained one precious thing taken from them – a future. Today about 1,289 coal mines employ 82,000 coal miners earning an annual average of $83,000. That's good news for another 450,000 Americans whose jobs depend on coal miners.
"We've gone from reducing and cutting back to expanding and growing again," said Gregory Hinshaw, CEO of mining equipment manufacturer J.H. Fletcher & Co. "It's like shifting from reverse into forward and suddenly you're looking at the direction you want to go in."
Coal miners use other colorful analogies to describe the dramatic change that the 2016 election surprisingly brought to their employees and their communities. More than one described a light switch effect that turned darkness into light. As important as the on-going regulatory reset is what many call the end of official government hostilities against coal miners. From this modus vivendi, a renewed sense of confidence has emerged. It's encouraged the industry to reorganize itself, to see a future with a new generation of technologies that can further reduce emissions and continue advances that made 2016 the safest in the industry's history and reduced fatal injuries by 80 percent in the past decade.
But this year there may be a bigger reason to show gratitude on National Miner's Day. The highly-publicized trauma of coal country and the sacrifices born by miners rudely awakened Washington's mandarins to the concerns of rural blue-collar America. Since the election, coal miners have led us to the sobering reality that patronizing instead of helping working class Americans has run its course. Their interests and their livelihoods were too long ignored with soothing but empty bromides.
Old narrative: too bad about history's losers. New narrative: how do we govern for them as well as for us?