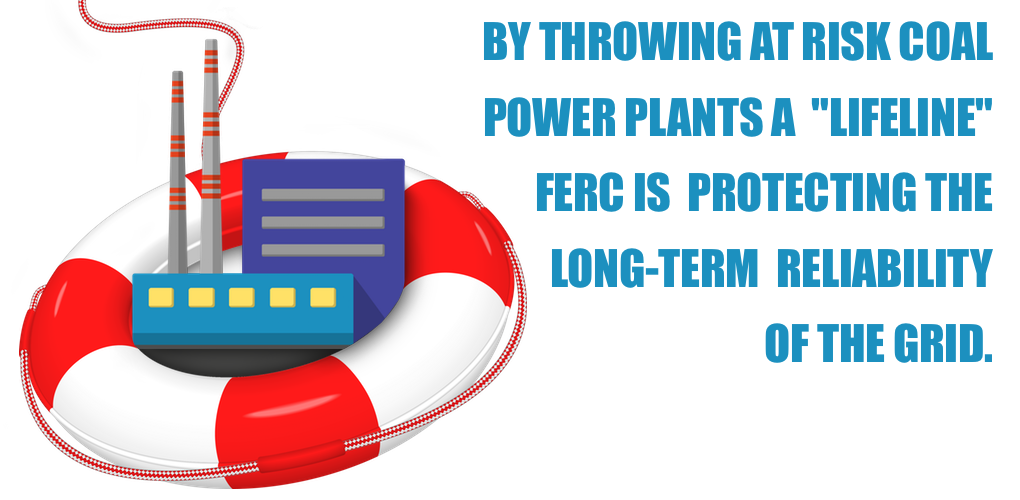 November 15, 2017
What response to Energy Secretary Perry's proposal can we expect from FERC by its Dec. 11 deadline? FERC Chairman Neil Chatterjee provided a clue if not an answer: he proposed throwing a temporary "lifeline" to some coal plants in danger of retirement until the commission completes a robust assessment of grid reliability vulnerabilities. As he said, our evolving grid should be one of "no regrets… The worst-case scenario would be, we do have a long-term analysis, we figure out we actually did need these plants, but they're gone. They're off-line. And we can't get them back."
It's a sensible precaution for several reasons. Start with the need for a comprehensive reliability assessment, which is hard to argue against given the obliteration of baseload capacity since 2010.  Dr. David Hunger, former FERC staff member, says retirements of nuclear and coal-fired generators have spiked over the past few years, averaging three times as many retirements after 2009 as occurred prior to that year. This includes some 108,000 MW from coal and about 10 percent of total nuclear capacity.
A recent report from regional transmission organization PJM estimates that 16,000 MW of reliable baseload generating capacity could be retired over the next several years, and more than 11,000 MW of nuclear power are likely to be lost. This bodes ill for market resilience when current and projected losses are concentrated in facilities with on-site fuel.
Chatterjee's critics cite the PJM report as proof against firm action. Yet PJM offers little evidence to support its bland assurances for grid resilience. Its analysis looks only at impacts from the loss of generation or transmission assets, not the loss of delivery components – gas pipeline supply interruptions, for example. In fact, PJM warns that for gas "operational risk may exist in other aspects not considered by this risk analysis … "
The growth in gas and intermittent capacity has been impressive, but it's beside the point. Grid reliability is not about hitting averages, it's about covering peaks. Having big volumes of natural gas and intermittent power reassure during normal conditions but not during abnormal ones.
Consider the Aliso Canyon incident. We saw how outage of a single underground storage facility in Southern California affected fuel supply to approximately 9,800 MW of generation.  A single gas pipeline in the PJM region serves more than 11,000 MW powering very heavily populated areas.  During the Polar Vortex approximately 75 percent of New England's gas generating capacity was unavailable due either to lack of supply or high prices.
Against this backdrop, Chatterjee's suggestion for an interim safe harbor for facilities able to store fuel on site is a logical and a responsible precaution.  A thorough assessment of the grid would be pointless if the assets necessary to secure it are no longer available?  No need for lifeboat drills if there are no lifeboats.
"Electricity is not a social experiment," said NMA/ACCCE in their joint Nov. 7 comments to FERC. "It is the physical backbone to modern society, and its potential loss would have a substantial impact on the economy and public health and welfare. "
With stakes this high, Chatterjee's "no regrets" approach appreciates the catastrophic consequences of official negligence. "We don't want to gamble," he told Bloomberg.
No one should.