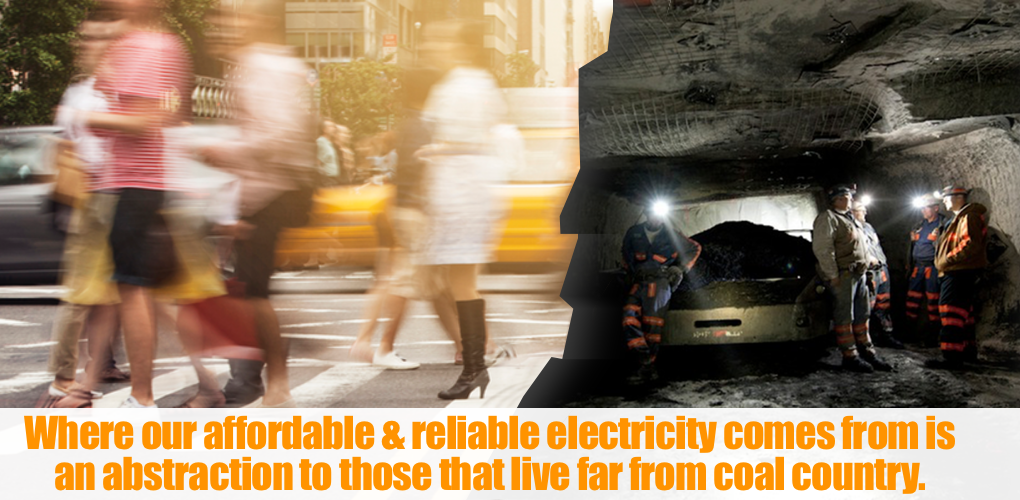 July 26, 2017
The front-page story in Sunday's Washington Post was a despairing look at the human cost of "the collapse of the coal industry."  "Disabled and Disdained" is an example of a growing interest by both broadcast and print media in the social destruction left in the wake of a vanishing industry and the jobs it supported.  Monday's New York Times followed
with a similar story from Wise, Va.
Finally, if belatedly, we are invited to confront the anguish – poverty, drug addiction, family break up – the symptoms of a community unravelling when the threads holding it together are removed.
For too long, renewables-enthralled media ignored the struggles of these communities, blinded by the exciting potential glare of communities repaved with solar panels. It took President Trump's election to awaken interest in their plight. Who are these people anyway?  Where is Grundy, Virginia?
What was missed in all this indifference wasn't just the "cost" of coal's decline. Setting aside coal's energy producing value when the sun doesn't shine or the wind doesn't blow, equally significant and overlooked were the irreplaceable benefits that are only now recognized when coal is gone. From the dignity of work – the livelihoods that could support a spouse and kids – to the revenue that flowed like blood through the community – to the shops, hospitals, schools and cafes that make any place worth living.
This oversight is regrettable but hardly surprising. The punditry and the policymakers live in an affluent capital, home to half the nation's 10 wealthiest communities. Romans lose interest in the distant provinces.
Coal's benefits as viewed as abstractions, as affordable and abundant energy for the domestic economy and electricity for the far-flung poor abroad. But discomforting stories like the Post's remind us that coal's benefits are more than abstractions to those here who are paying the price for doing without them.