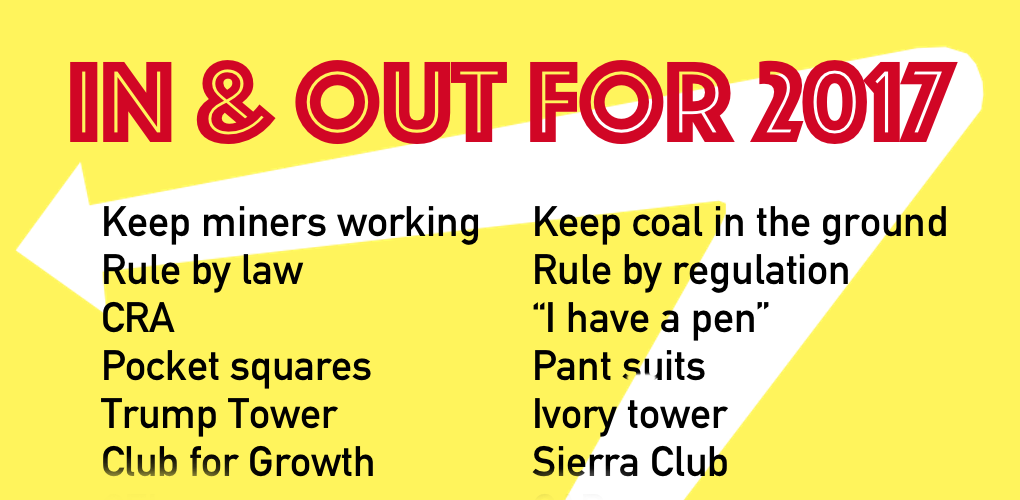 December 29, 2016
In old Europe, people ushered in the new year by emptying their chamber pots into the street. Not to put to fine a point on it, but something akin to this exuberant house cleaning is occurring in this town. Men and women with a radically different take on the country's energy industry and government's obligations to working people are about to seize the levers of power.
Are they cavalry to the rescue, or barbarians at the gate? Depends on how you view the last eight years. Besides, how much real change we will see is anyone's guess. But change is in the air, blowing through town like a gale force wind.
Here are some of the changes we're likely to see. Not all readers will agree with them. Not all we agree with — and not all should be taken too seriously.
But every New Year brings hope – "the thing with feathers that perches in the soul" (Emily Dickinson).