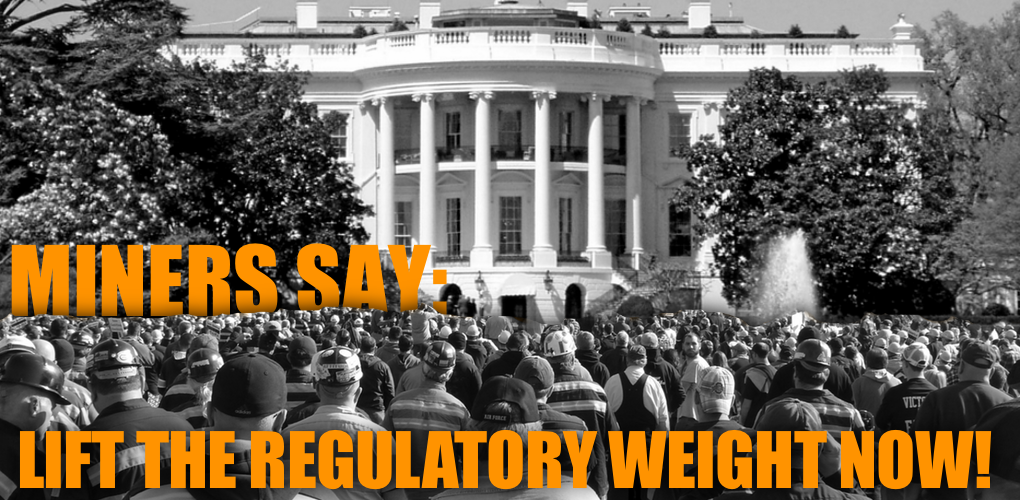 November 17, 2016:
We too were surprised by the election outcome. President-elect Trump's shocker may have been more unexpected than Bob Dylan's Nobel Prize win.
What didn't surprise us, however, was the revolt of the working class, the blue-collar vote that massively went to Trump and ultimately proved decisive.  We weren't surprised because many of these men and women are in coal communities across the country. Hundreds of thousands of them are either employed by coal companies or are supported by coal at railroads, power plants, equipment manufacturers and ports.
To get these people to the polls, the president-elect didn't need a door-pounding ground game or a state-of-the-art social media campaign. They got there all by themselves, eagerly supporting the candidate who promised to lift the regulatory burden placed on their shoulders. No single issue provided such a stark contrast between the candidates or foreshadowed more clearly the eventual outcome.
That's why in the coming months lifting this regulatory weight from coal should be a high priority for the new administration and the new Congress. It should be a bi-partisan priority too for three reasons:
First, Americans want coal. Last week a poll by Morning Consult found that 67 percent support coal in the nation's energy mix. Voiding anti-coal regulations is broadly consistent with public acceptance of an inclusive energy policy.
Second, blocking these rules will save blue collar jobs. The moratorium on federal coal leasing will kill jobs in the country's high-producing coal basin. The stream rule is estimated to destroy more than a third of coal industry jobs. The Clean Power Plan will result in high energy prices and tens of thousands of job losses throughout the economy.
Finally, voiding these rules won't affect environmental protections because they offer none. The coal lease moratorium is a symbolic action that merely substitutes other countries' production for our own with no net gain in emissions. The stream rule duplicates existing federal and state regulatory oversight, offering no additional protections. The Clean Power Plan's environmental benefits are too insignificant for even EPA to bother measuring.
There are constructive ways of protecting the environment without destroying more livelihoods. Voiding policies that enjoy scant public support and achieve nothing worthwhile would be a great start.