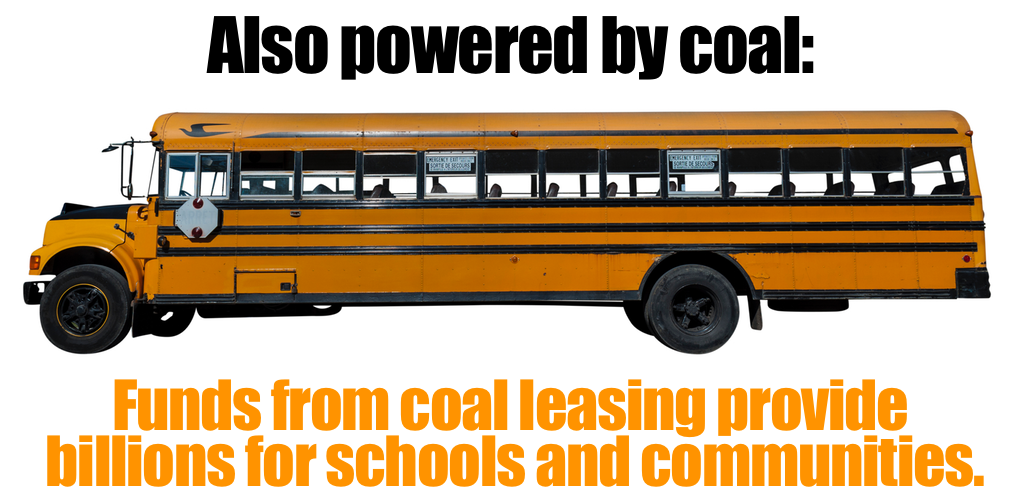 June 14, 2016
This week we heard more evidence, as if any is needed, on the mounting costs of the Obama administration's de facto energy policy.  That would be its short-sighted determination to keep fossil fuels like coal in the ground.
Today, Wyoming's top economic official, Alex Kean, told a House panel that royalties from coal and other fossil fuels account for at least 20 percent of state revenue.  That income stream is in doubt now that the administration wants to raise royalties and slap a three-year moratorium on federal coal production that has already declined to a level not seen in 20 years.  Kean supports a bill by Rep. Zinke (R-Mont.) to set strict limits on the moratorium's duration. Jillian Balow, superintendent of the state's public schools, warned the House panel of the impact to state education funding.  "Coal lease bonus payments pay for our school construction. Efforts by some to keep our nation's natural resources 'in the ground' present a very misguided and dangerous policy prescription." And Mike Johnson, head of the operating engineers local, said more job losses and social dislocation are on the way. "I have personally seen the results of job closures," he said. "And they are not pretty."
One might expect these impacts on the number one coal producing state. But that doesn't explain why 28 other states oppose the administration's Clean Power Plan to retire more coal plants. That has more to do with the implications to ordinary citizens from the CPP's goal to accelerate the decline of coal-based power.  As the Energy Information Administration found last month when it analyzed the CPP outlook scenario: "Residential and commercial electricity prices are significantly higher than industrial prices … which," EIA said, "mainly reflects the higher costs of distribution services for residential and commercial customers."
That's what happens when you "keep coal in the ground" and expect renewable fuels, with only a 5.6 percent share of the nation's power market, to replace the market leader.