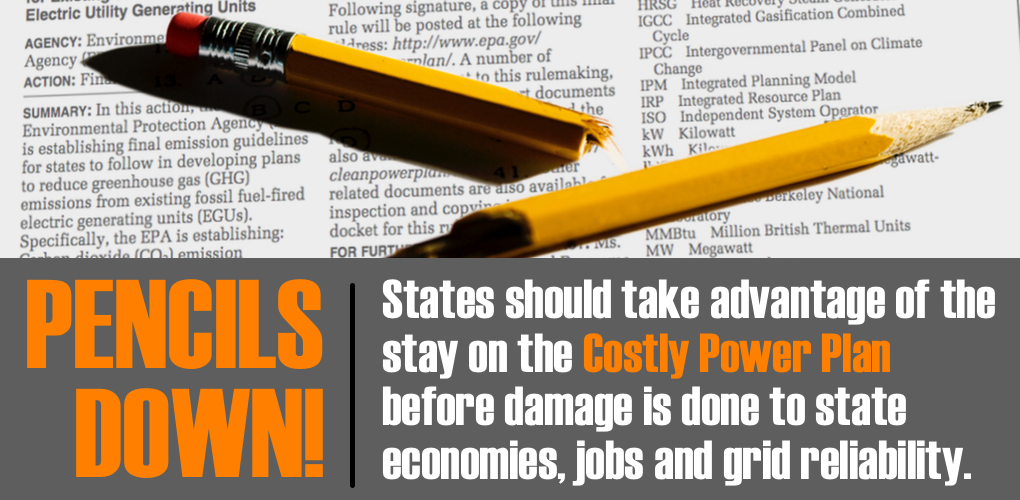 June 8, 2016
It took a Freedom of Information Act request to pry real "transparency" out of EPA.  In contrast to the agency's public utterances, confidential emails reported last week showed EPA's alarming reaction to the Feb. 9 Supreme Court ruling that stayed the agency's Clean Power Plan.
"This is very obviously disappointing, and we are still absorbing it this evening," said EPA air chief Janet McCabe in a Feb. 9 email.  The stay is "difficult news," wrote the agency's top lawyer. "There's no sugar-coating it."
The agency tried to, and is still trying to sugar coat a ruling that effectively wrecks the CPP agenda. "We didn't lose anything yet," said agency chief Gina McCarthy in the following days. The stay "didn't mean that anything on the ground had really changed."
It's as if the captain of the Titanic understood the gravity of the iceberg collision but decided to conceal the reality from the passengers and crew. "We will keep moving the Clean Power Plan forward," said EPA's skipper, evidently hoping to conceal from the states the true damage to her sinking ship.
On Thursday, Senate EPW will examine why states should take advantage of the Court's stay and lower the life boats on the HMS CPP.  Stopping all work on this rule stops the damage to state economies, jobs and grid reliability.